"SAFETY AND STYLE FOR MY WINTER."
High-quality Original BMW Light Alloy Wheels and Winter Complete Wheel Sets in 18", 19" or 20".
The weather is changing and with the cold seasons come new opportunities to explore the countryside. If you are well equipped, iIcy roads and slippery curves will not keep you from enjoying the nature. Therefore, rely on Original BMW Wheels and Tyres. Designed in collaboration with leading tyre manufacturers (e.g. Bridgestone, Michelin and Pirelli), BMW Star Marked Tyres provide a smooth drive, optimum grip and great safety. So one thing is clear: Original BMW Winter Wheels and Tyres are not a compromise on style but a statement.

Read more
"MY WHEELS – MY FAVOURITE ACCESSORY."
BMW Wheels and Tyres Accessories.
Rain and snow will not get in your way. Thanks to Original BMW Wheels and Tyres Accessories you are also perfectly prepared in autumn and winter. Choose from a variety of options to make your BMW's winter look your own. Make a stylish statement without compromising on safety.
BMW WHEELS AND TYRE SERVICE.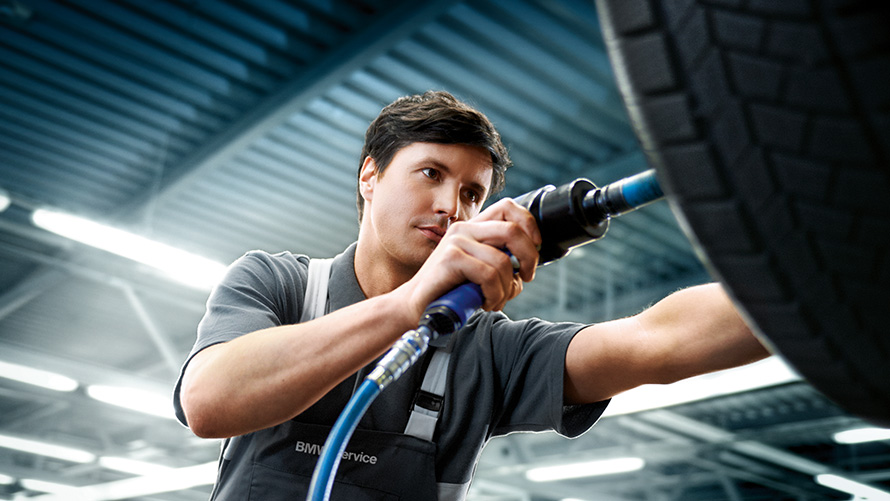 It's good to know the important things in the best hands.
The right tyres for the cold season: come in for a BMW Tyre Service – not only do we change your tyres, you also benefit from a check of your tread depth and your brakes. Our offer for maximum convenience: we clean your summer tyres and store them for you until spring.
ORIGINAL BMW TYRES WITH STAR MARKING.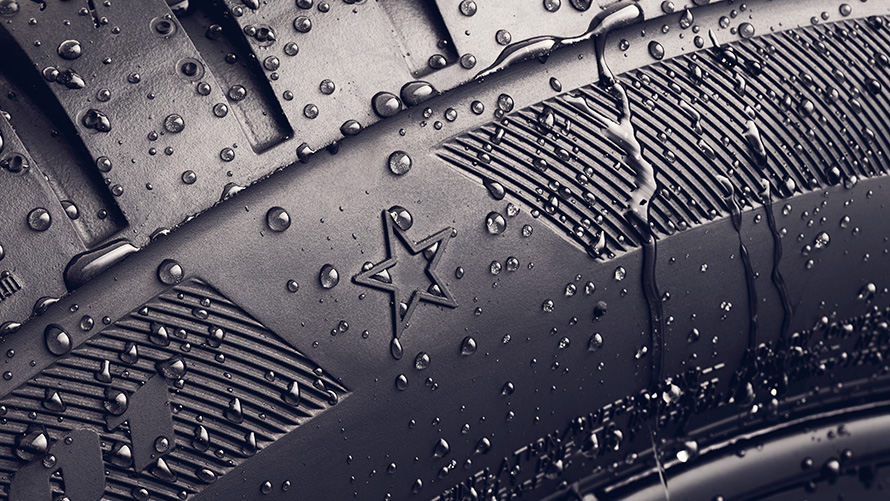 Quality, experience and safety are the top priorities when it comes to wheels and tyres.
The star marking indicates that a tyre has been specially produced for BMW – and in accordance with the highest BMW standards. The development of the tyres also begins at an early stage in the development of the vehicle and can take up to three years, culminating in extensive testing. Tyres with star marking are tested in six general areas: safety, wear, comfort, efficiency and – characteristic for BMW – in two areas of driving pleasure: driving style and sporty behaviour. In addition, they are developed in collaboration with selected premium manufacturers (e.g. Bridgestone, Michelin and Pirelli). Simply ask your BMW Service Partner for tyres with star marking – precisely fitting, tested and safe.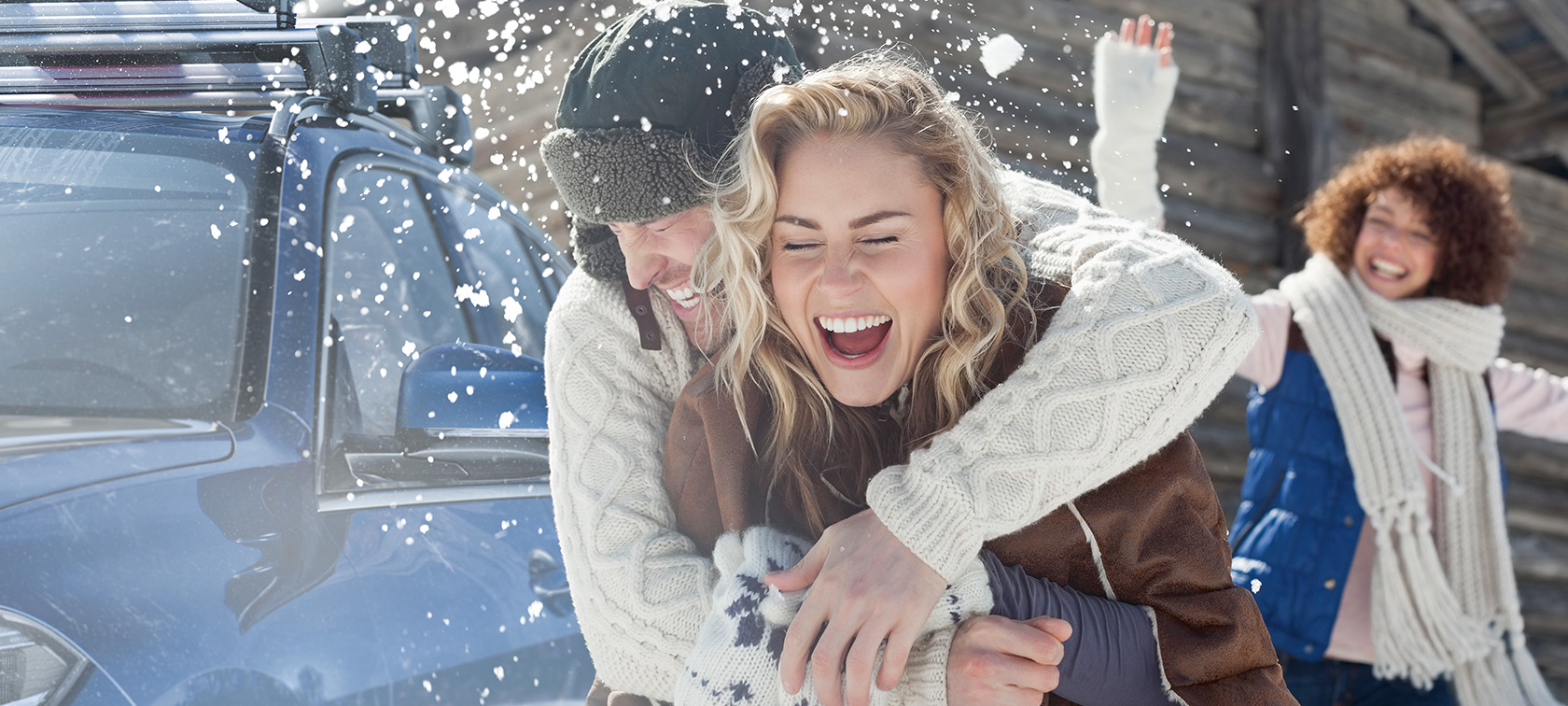 ORIGINAL BMW SERVICE AND ACCESSORIES FOR AUTUMN AND WINTER.
ORIGINAL BMW SERVICE AND ACCESSORIES FOR AUTUMN AND WINTER.
The best solution for every challenge.
"ALL I NEED FOR MY PERFECT WINTER IS GOOD ACCESSORIES."
BMW Autumn and Winter Accessories. Many clever ideas for the exterior and interior.
Whether it's an excursion with the kids, a walk with your dog or a weekend trip to the ski resort – if you want to enjoy the winter weather, you should be well equipped. No problem with Original BMW Accessories. Benefit from more driving comfort and discover a wide range of options designed to make your BMW the perfect companion for your winter plans.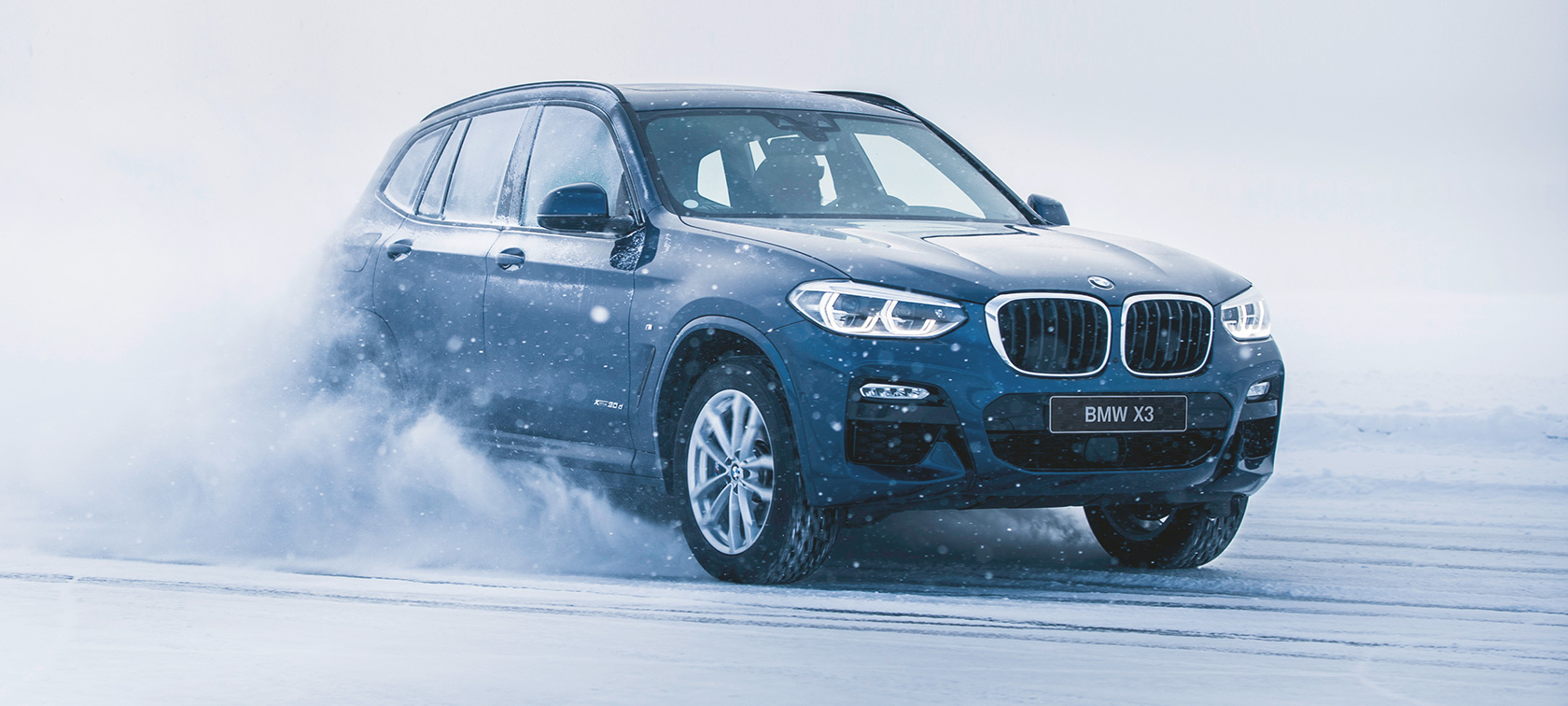 BMW Interior Accessories
BMW Exterior Accessories
BMW Wireless Charging Cover for iPhone.
The BMW Wireless Charging Cover enables inductive charging of the Apple iPhones™ 5 / 5S, 6 / 6S and 7 / 7Plus. This innovative mobile phone case is compatible with all Qi certified chargers and also serves as a protective cover.
BMW Wireless Charging Station Universal.
Wireless charging, any time and anywhere: Thanks to the BMW Wireless Charging Station Universal the smartphone can be charged comfortably and efficiently without a cable in the vehicle. The mobile phone is saved in a stable and safe way. Especially smart: The integrated powerbank can be removed and enables wireless charging outside the vehicle.
BMW Advanced Car Eye 2.0.
The BMW Advanced Car Eye 2.0 is a highly sensitive full-HD camera that captures events in front of and behind the car, even when it is parked. In the event of disturbances and extraordinary movement outside the vehicle, the camera automatically records the situation in order to document possible accidents or (attempted) break-ins.
BMW All-Weather Floor Mats front.
The perfectly fitted, durable BMW All-Weather Floor Mats with a raised border and elegant design protect the front footwell against moisture and dirt. They are black and feature a high-quality stainless steel inlay.
BMW Universal Holder for tablets and BMW Safety Case for 10.5" Apple iPad Pro.
The universal holder is adjustable in terms of size and is attached to the separately available basic carrier or to the optional equipment "Travel & Comfort". It provides a secure hold for a wide range of Apple or Samsung tablets with BMW Safety Case from 7" to 11". It can be rotated by 360° and locked in any desired inclination. The safety case offers optimal protection for all 10.5" Apple iPad™ Pro. The black silicone cover reliably protects the tablet against scratches and shocks and when used with the included display film, it also protects the tablet against splash water. Used together with the Travel & Comfort System universal holder (available separately), it can be fixed inside the car in an adjustable and convenient manner while remaining secure in the event of a crash.
BMW Roof Rack.
Exceptionally easy to install and can be combined with all BMW Roof Rack mounts and roof boxes; incredibly sturdy and can be locked to prevent theft.
BMW Roof Box 420 black/titanium silver.
The modern BMW Roof Box in black with titanium silver side panels has a storage capacity of 420 litres and is compatible with all BMW roof rack systems. Due to the fact that it can be opened from both sides and has triple central locking on each side it is convenient to load and lock for theft protection.
BMW LED Door Projectors.
The innovative BMW LED Door Projectors are automatically activated when opening the doors and project an image onto the ground next to the vehicle via an interchangeable slide. Several motifs are available to choose from to perfectly illuminate the entry area in an individual style.
BMW Ski and Snowboard Holder, extendable at the side.
The lockable BMW Ski and Snowboard Carrier that can be extended on the sides provides secure hold for up to five pairs of skis or snowboards and makes it easier to load higher vehicles. It can be combined with any BMW Roof Rack and also holds ski poles.
"OUR WAY TO ENJOY THE WINTER."
BMW Service. Relaxed on your way with tailor-made service packages from BMW.
Preparation is the key to an enjoyable winter. Not just for you, but also for your BMW. To help you meet all the challenges of the cold season, take advantage of the excellent BMW Service and let our experts take care of you and your car's needs. We will ensure your BMW is in perfect condition to withstand even the toughest conditions.
Read more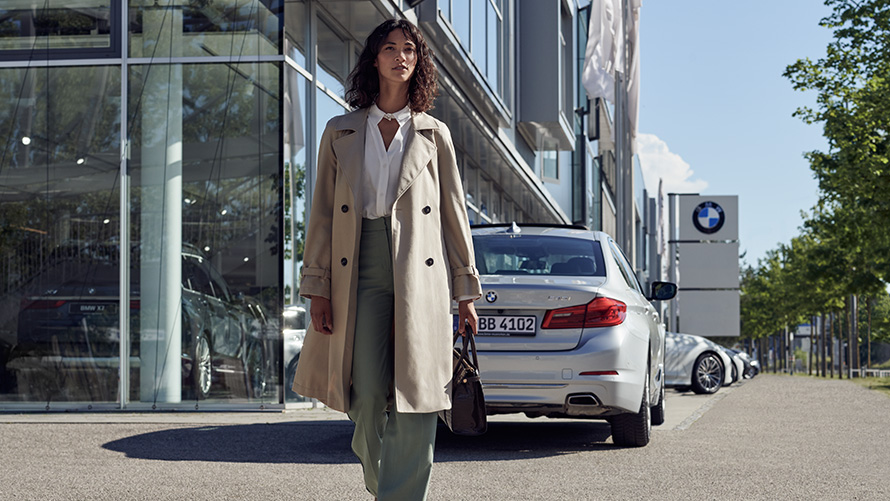 BMW Service Inclusive.
Just let go and concentrate on what really matters – enjoying the drive. With BMW Service Inclusive, you can do just that. With a single one-off payment you get all included services and maintenance tasks for a period of your choice.

Your benefits:

Save money compared with buying individual services.
Full cost control and transparency.

Different packages for different needs and for new and used cars.

Service specialists with BMW expertise and genuine BMW parts.

Automatically transferred to new owners, increasing resale value.

Valid at participating BMW Service Partners worldwide.

Read more