BMW SERVICE - PROFESSIONAL, RELIABLE AND GOOD VALUE.
Always in good hands.
Free service, free diagnostic and one year of guarantee for the parts installed, and the only condition is for you to buy what is best for your BMW: Original Spare parts at up to 50% discount.
Read more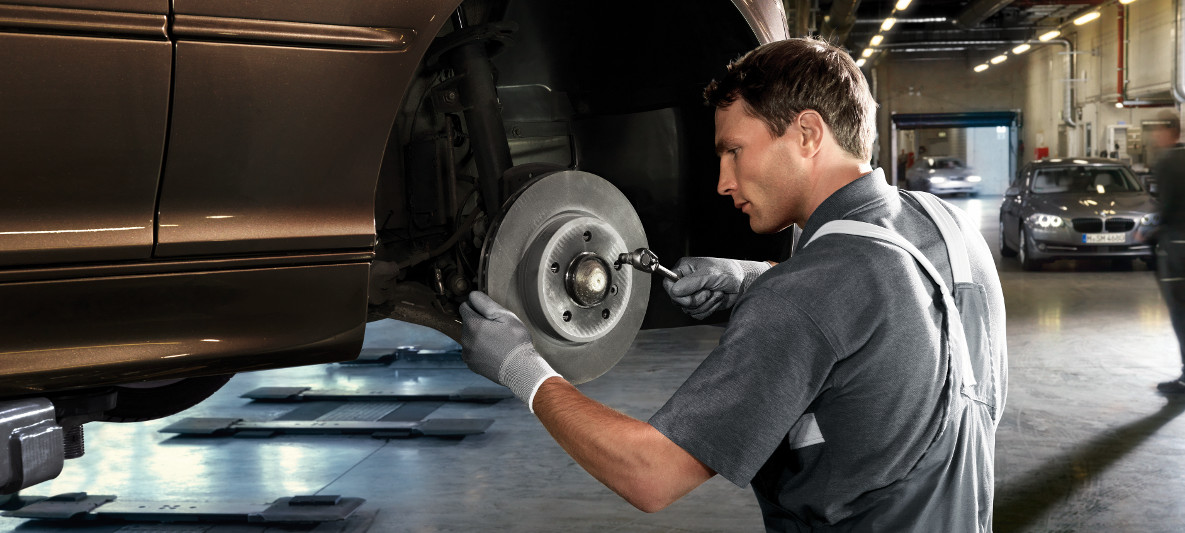 ORIGINAL PARTS: PRECISION AND FUNCTIONALITY.
No one knows your car better than our experienced BMW Service specialists. Equipped with a wealth of experience and innovative technologies, BMW Service makes sure that your BMW is always in top condition. Our responsibility is to provide you with most qualified service, yours is to make sure that your BMW stays always a true BMW, because perfect performance can only be achieved if all parts are precisely matched to the requirements of each individual BMW model. This is how you obtain top quality and optimum safety.
In order to give to your vehicle the best treatment you should know that original BMW Parts are tailored to your BMW – each component is extremely reliable and made to last, ensuring long-term good value. BMW repairs mean you can always be sure of expert advice and the best possible service. That is the reason we are offering you up to 50% discount in our original parts, not only so your car will keep its value during the years but also to make sure that you enjoy the BMW driving experience to the fullest.
Keep your BMW up to date.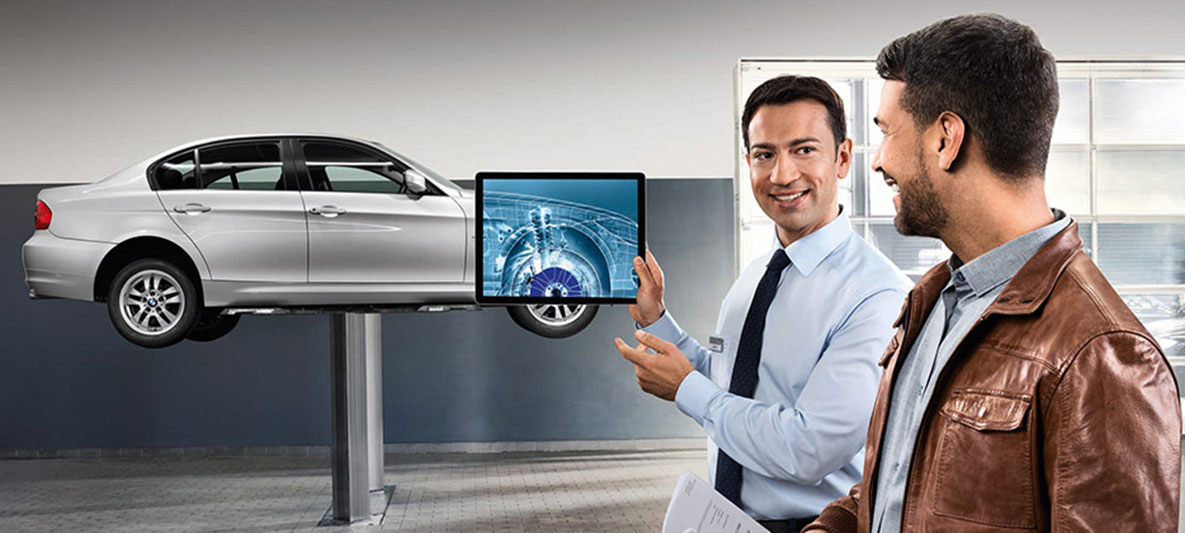 Free Check

The BMW vehicle check provides the only way of guaranteeing that your BMW really is in top condition.BMW vehicle checks are available for a wide variety of comprehensive checks, ensuring that every aspect of your car is prepared for any occasion.

Free labor

Are all car repairs the same? When it comes to BMW repairs of mechanical parts like brake pads and discs or electronics like your navigation system, a specialised BMW mechanic is needed. After all, no one knows the innovative technology in your BMW better than the experienced and highly qualified service specialists at your BMW workshop.

One year guarantee

Because our job doesn't end when your car leaves our garage. We are offering one year guarantee in each part installed so you don't have to worry about anything but to drive. Service you can count on - we guarantee it.